Name-Annette
Age-15
Home-Hanover, Ma ;[
5 favorite bands- The Early November, Hidden In Plain View, From First to Last, Cursive, Bright Eyes
Love life or Sex Life- Love huirts. Im a virgin
Emo is..... understanding.
Love is..... beautiful, but in an ugly way.
Favorite thing to wear-my band shirts<3
Last show you went to-Warped tor, of course.
Single or Loved-Loved, baerely
ever had a broken heart?too many times.

Show us a pretty picture or two *in a lj cut*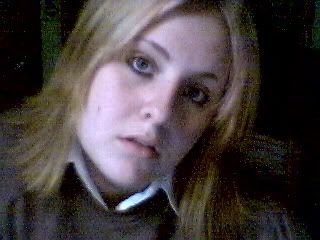 eek. be nice if u hate me.